For those who do not get to visit the Sornoran desert in Arizona there is different rain pattern in the western part than further east near Tucson. In Tucson area, more rain arrives during the summer monsoons than in areas west of Phoenix where the rain fall is more equal during summer and winter.
Two years ago there was normal rain fall and the desert looked like this. The ocotillo is full leafed out, the brush is green as is the desert floor.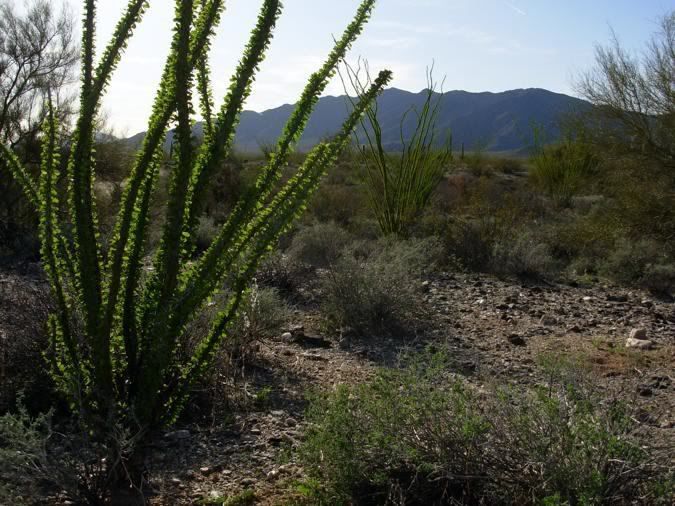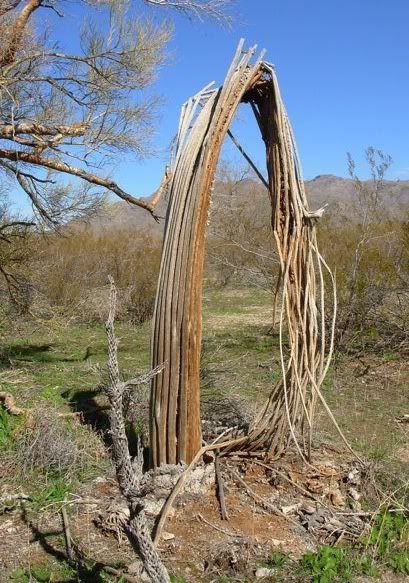 There was little rain last summer and other than nice rain of just over one inch in Dec. there has been no significant rain.
In Feb. there was a little green and a few flowers.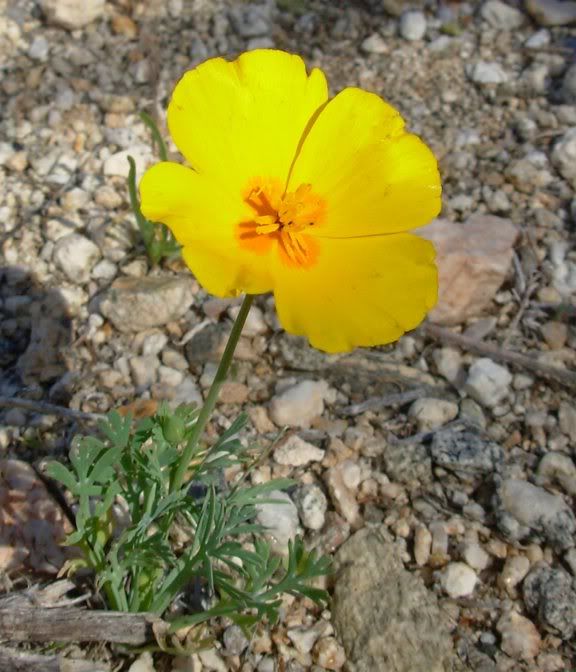 The majestic saguaro has shallow roots which lets it take immediate advantage of any rain and can store water for for 2-3 years. In March they are still well hydrated from their drink in Dec.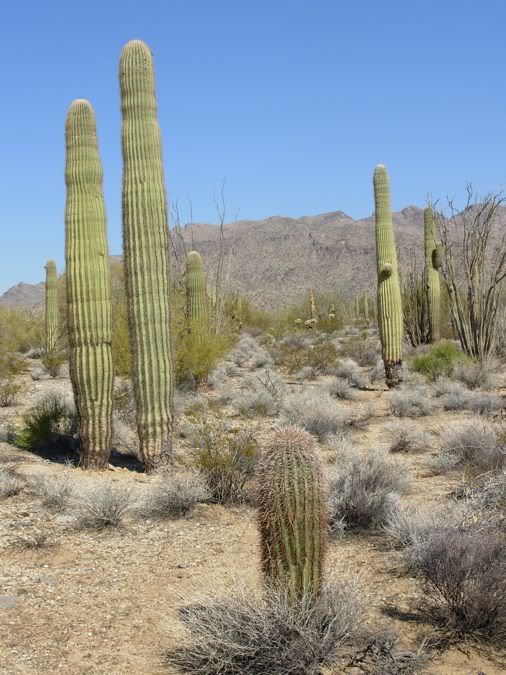 Even the diminutive fish hook cactus is doing OK. Notice there is little green on desert floor.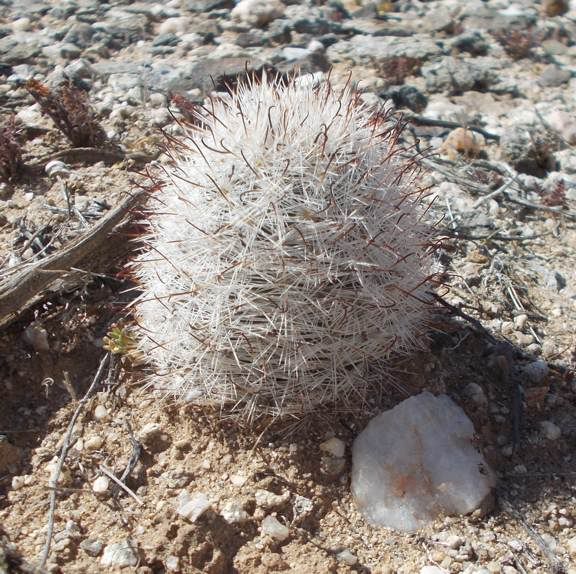 As the season progressed into April, the dry look has set in. This yucca has started to dry and brown on the tips.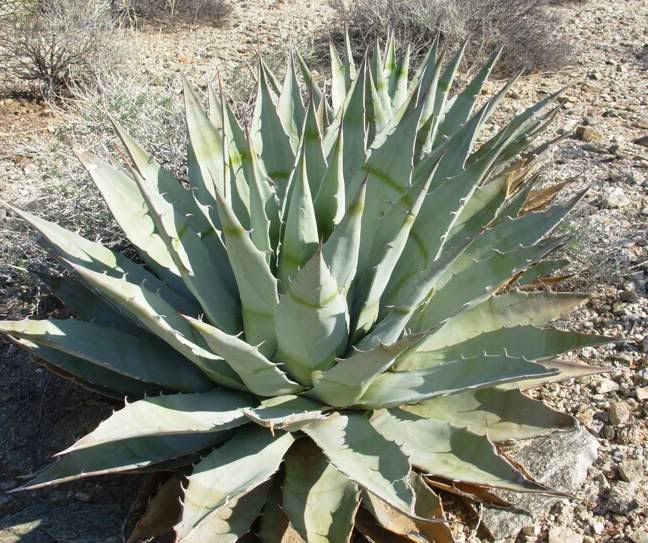 The ocotillo has given up all hope of leaves but valiantly blooms.
The prickly pear also blooms.
TBC