Dawn was in town for work this week and we both somehow managed to sneak away from work a little earlier than usual. So I finally got to show her our local spiders.
Unfortunately daylight soon quit on us and we didn't get to search different locations...
Here are the few pictures we took:
Dawn trying her luck with tickling out a tarantula from a "difficult" burrow - it's an old rodent burrow that goes about one inch straight into the ground and then turns horizontal (no way to flush a spider out of this one...).
[url=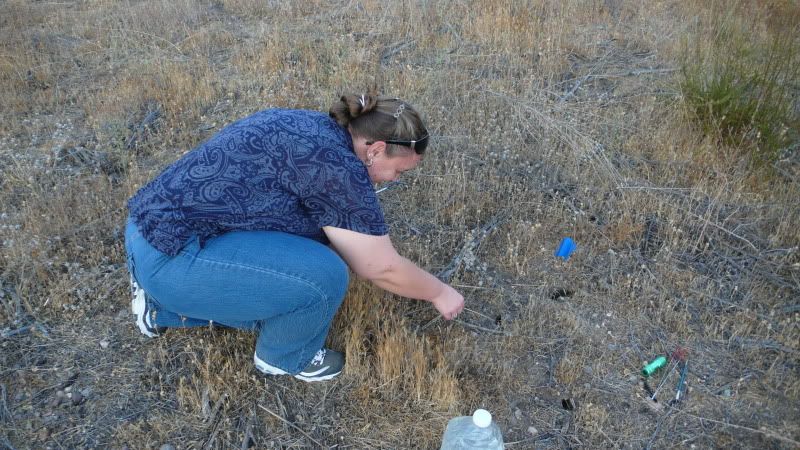 ]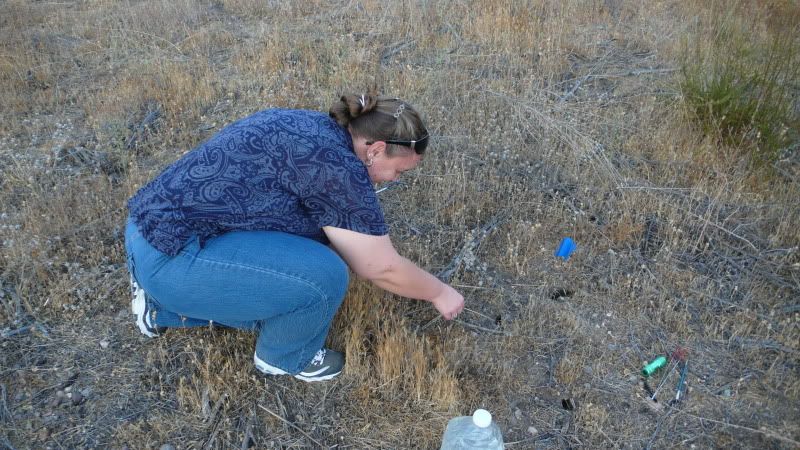 [/url]
Me revisiting a good old friend:
[url=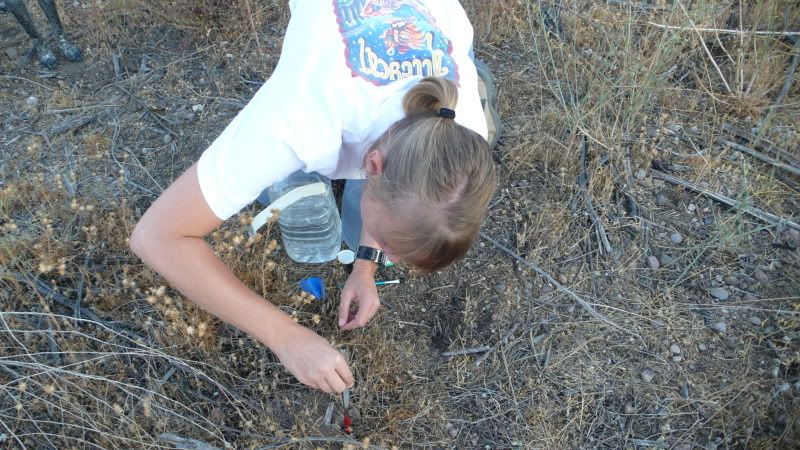 ]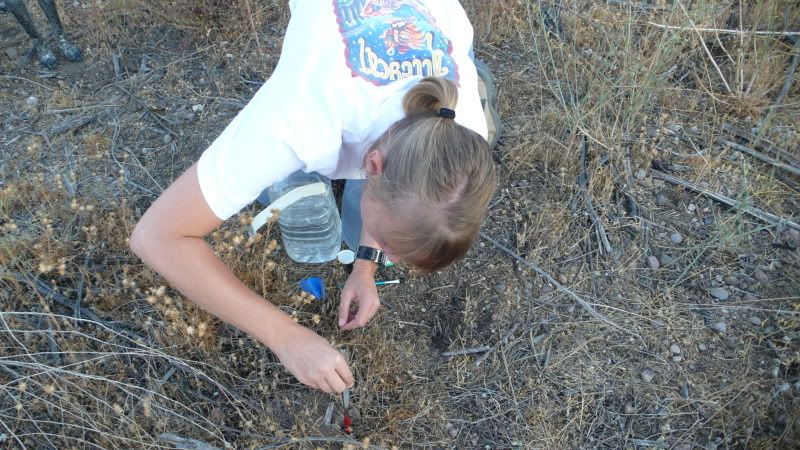 [/url]
Here are two good old friends, Auntie Dawn AND the spider!
[url=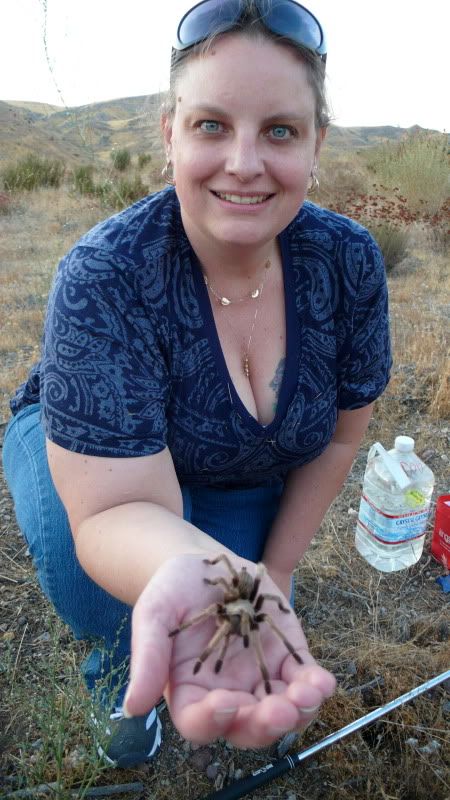 ]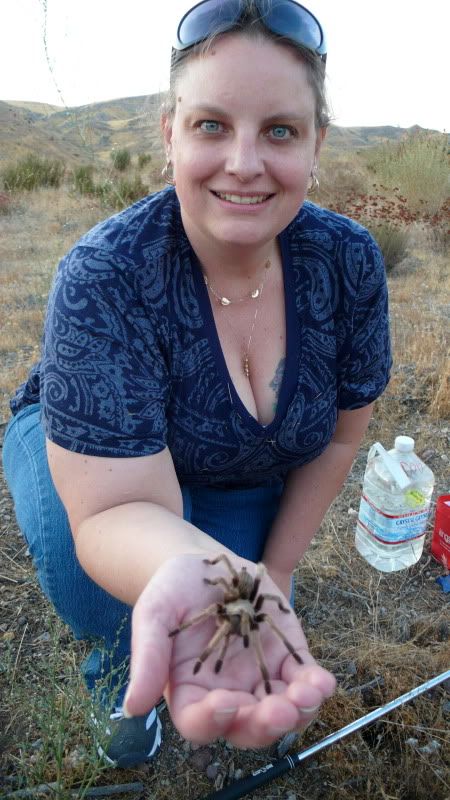 [/url]
Close-up of the pretty little tarantula
[url=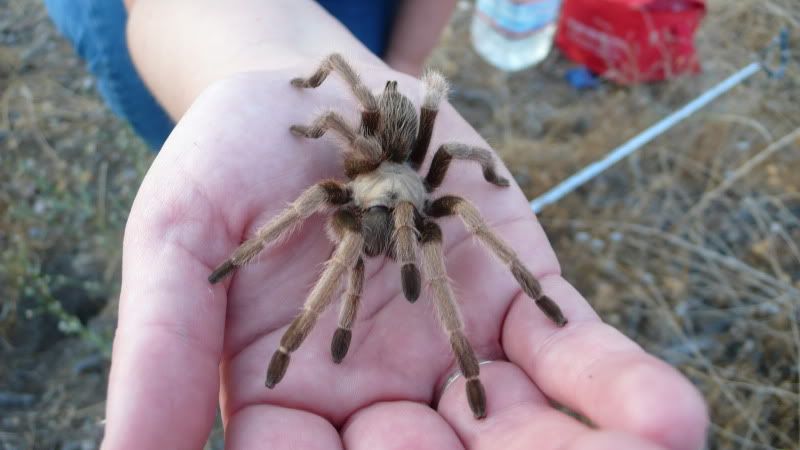 ]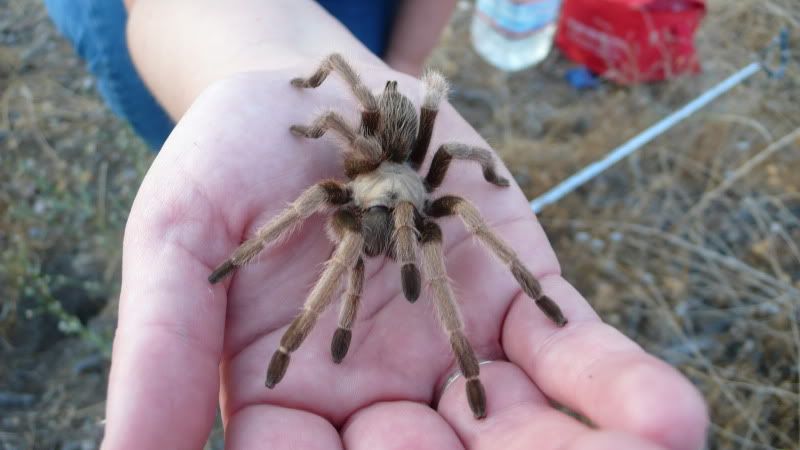 [/url]
We decided that the puppy would make a perfect truffle ... errrr ... tarantula dog - I just have to figure out how to train him to find tarantula burrows. That would save me a lot of time and stickers in my socks
;)
[url=
]
[/url]
Thanks for making time and stopping by Auntie Dawn - always good times!!!