Hii, *hugs JFLetch*
thanks for asking about them.
I've been meaning to do an update but one thing or other gets in the way.
*UPDATE:
Edwyna had a total of 15 babies.
One of those babies didn't make it to even the first molt, and one passed away last week for no obvious reason
So I currently have a total of 13 babies.
I separated them about a month ago into separate deep containers because I wanted to monitor who was eating, and who wasn't.
Some are bigger than others, but they all seem to be doing well.
They eat pinhead crickets and they spend most of their time under their cork bark
Here are some pictures of some of them.
This is their basic set up, you can see his molt behind his cork bark.
I will need to rehouse them soon, they are growing like weeds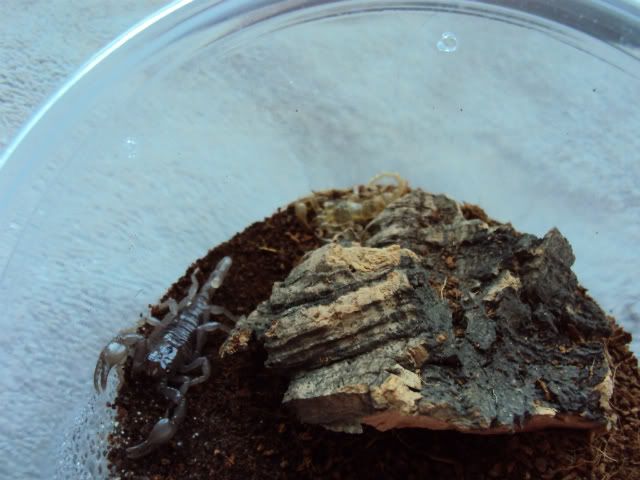 This baby is one of the smaller ones.
Their molts are so perfect and adorable
It's been over two months since they were born, and I am enjoying every new thing they do
Oh, and Edwyna is loving the single life again...eating and chilling most of the time.
Abby